Interior and exterior drawings
Marimecs is ready to join your project team to support your interior designers and stylists.
Marimecs has a solid knowledge of wood construction, insulation systems, structural fire regulations and composite materials, which enables us to support your interior designers and stylists to solve issues where ship's structure and engineering conflicts with styling and interior.
By combining both tasks we create a ship design which incorporates the best of both worlds. An interior design which matches with the overall arrangement and performance of the vessel and an exterior design that still looks sleek and stylish.
We support your yacht designers and stylists
Arrangements
General layouts
1:20 floor, wall & ceiling drawings
3D renderings and designs
Material selection & mood boards
1:20 floor, wall and ceiling views
List of used brands/materials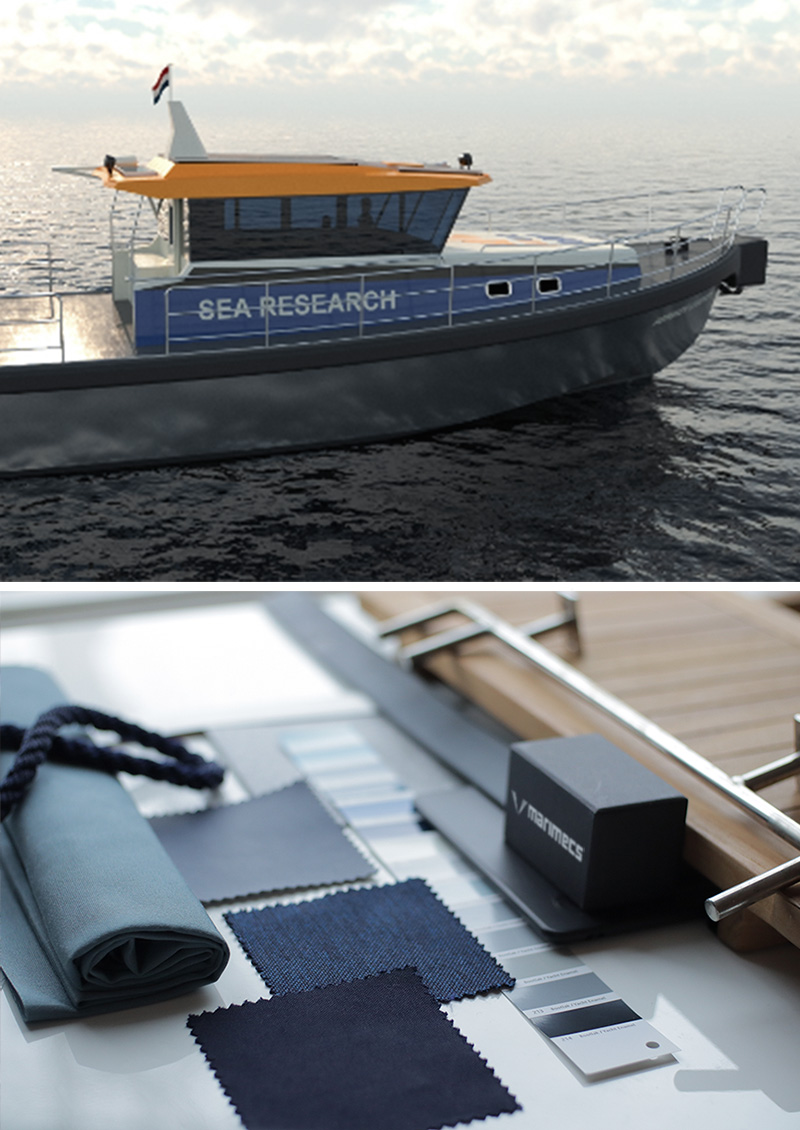 Style and function combined
The planning of the interior arrangement is an important task. There is a huge benefit to gain when developing and engineering both interior and exterior by Marimecs.
Marimecs also develops visualizations and 3d renderings for your vessel. We create modern or contemporary color schemes and can also experiment with some bold design features. At every stage we can create visualizations and detailed renders for your stakeholders.
Would you like to know more about our interior and exterior drawings services? Please do not hesitate to contact us.