Marimecs is well experienced in naval architecture and has executed many interesting projects. From weights calculation to speed-power-range predictions and stability calculations following appropriate regulations of Flag-state authorities.
By defining the main parameters the general dimensions, volume and speed-range of the vessel will be specified. With these initial parameters we can start up and make a first loop developing a lines plan, creating a concept styling combined with a general arrangement and starting with initial calculations.
To assess feasibility of the design a extended functional breakdown should be made and discussed with the owner. Due to our experience in naval architecture and specialized in house developed tools we are able to check and monitor our calculations during the building process. If appropriate tank-testing for resistance and sea-keeping behavior and even wind tunnel testing will be executed to optimize performances. After evaluating the design with the owner we will make additional loops until we meet all the requirements.
Taking care of the complete design process
Weight estimation (Excel and Cad)
Special weight report and plotting tools
Hull design
Linesplan

Resistance and propusion calculations

Intact and damage stability booklets

Inclining tests

CFD analyses
Weight calculations
Production fairing
Hull shape (Rhino)
Styling model at In-exterior

Production model
Stability (Maxsurf, NAPA, Pias)
Intact stability

Damage stability

Inclining test
CFD optimizations (Open foam)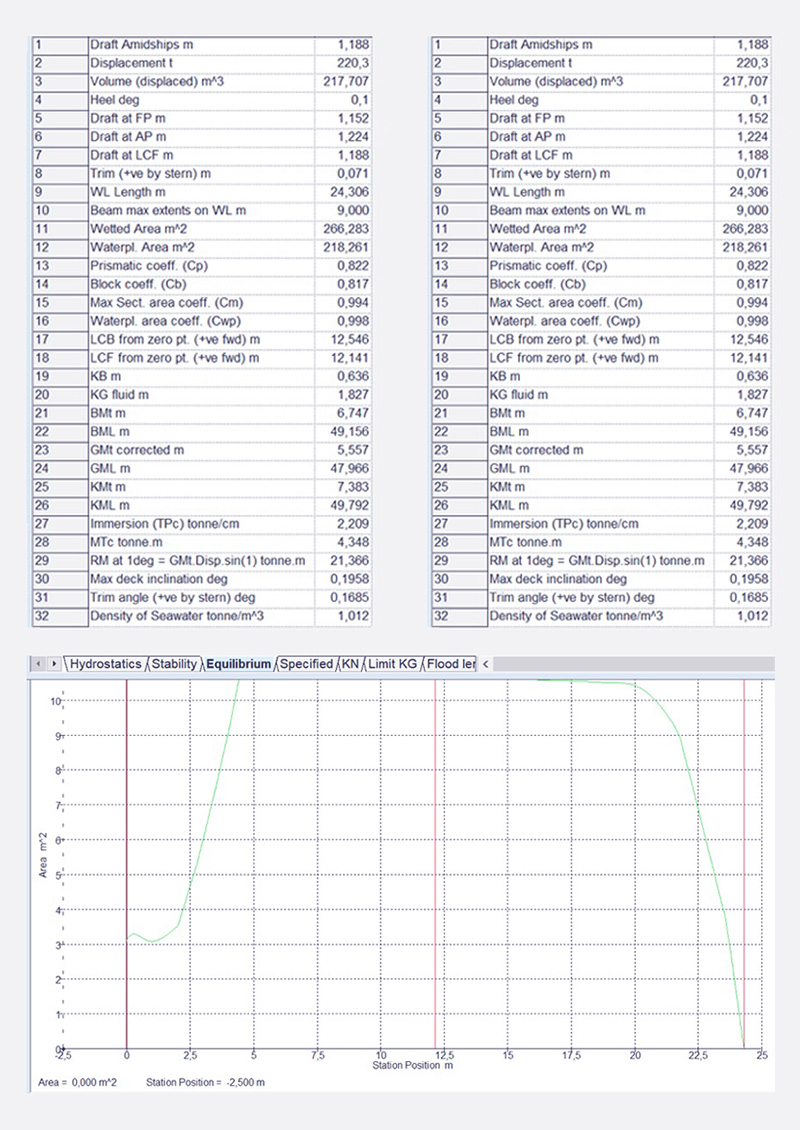 Design optimization by model testing
In certain cases we can in cooperation with several instances perform and arrange model testing, after testing Marimecs advises for model and design optimization according the results of the tests.
Several runs are done to verify and optimize the design for earlier selected key figures as for example cruising speed and range. After evaluating the design Marimecs makes additional loops till we can fulfill all the requirements.